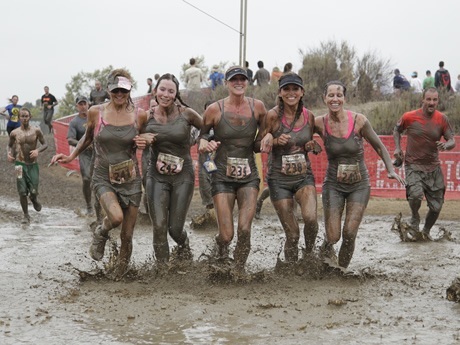 Camp Pendleton Races
Camp Pendleton Marine Corps Community Services has been hosting a race series aboard the Marine base for over 14 years.
These fun and challenging races, with commemorative t-shirts, tremendous course support, custom awards, and great locations, are the best local events for first-time participants as well as seasoned athletes.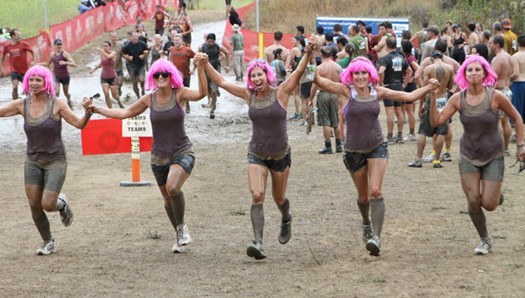 World Famous Mud Run
"This was my first time participating in this event. I can honestly say that this is one of the best experiences I have ever had. Thanks for offering this event to the public!"
Camp Pendleton events are located on the Marine Corps Base in Oceanside, convenient to San Diego, Orange County, Los Angeles, and Riverside County participants.
Camp Pendleton is the ultimate venue in Southern California for multisport events.… there are few venues in country as varied and spectacular, along with the impeccable infrastructure and organizational skills of the USMC. Where else can athletes race along some of the most beautiful beaches, turn east and head into the rolling foothills of the Southern California Mountains. The full range of events all year round, for every level of athletes in my opinion makes the Camp Pendleton series of events a necessary part of any and every schedule.
Visit the Official Marine Corps Community Services website that hosts the Pendleton Races here.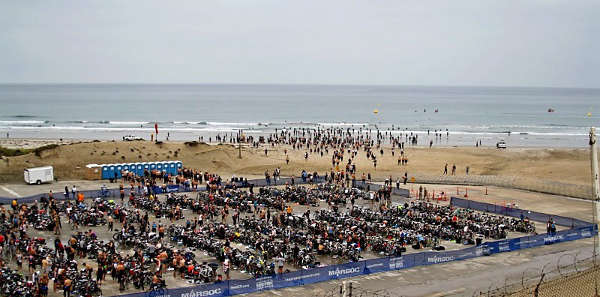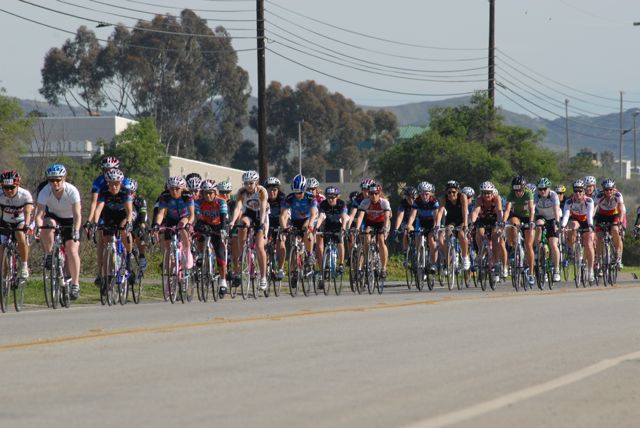 The Bulldog Bike Race is one of only a few road bike events in Southern California and one of three opportunities to ride your bike on Camp Pendleton base. 26-mile out-and-back course. This is a great warm-up for the Duathlon and Triathlon.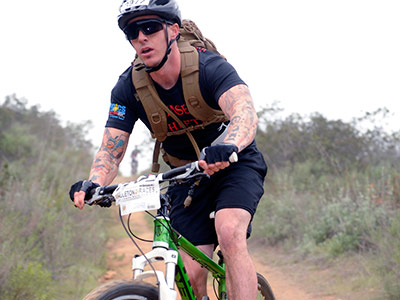 The Devil Dog Duathlon mixes a 30K on-road bike leg with 2 off-road 5K runs. Chip timed with splits provided. The 5K Run starts with the Duathlon.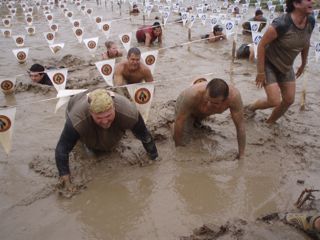 The World Famous® Mud Runs will be held two weekends in a row due to its popularity. 4 races! The race cap is 6,300 participants each day. The original and the best! This is a 10K obstacle run with mud walls, tunnel crawls, mud pit, and much more. Race individually or part of a 5-person team. This is the most fun you can have running a 10K!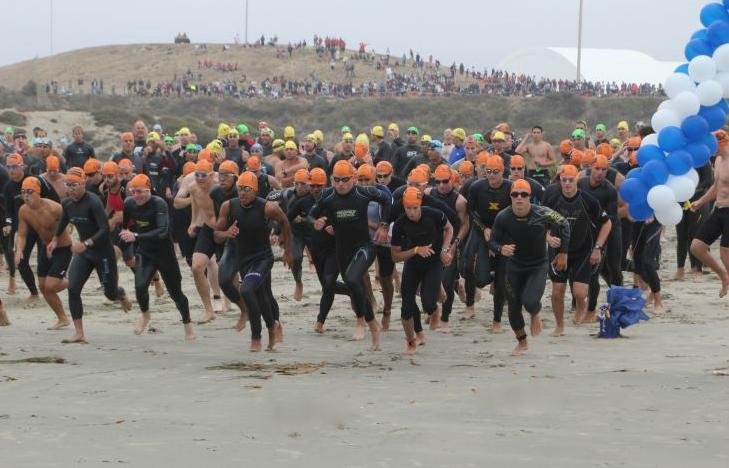 The Sprint Triathlon is located at ACU-5, Home of the Swift Intruders. Distances: 550 yard swim, 30K bike, and 5K run. Register early for this event as well-race cap is 1,200 entrants to preserve the quality of the event. Chip timed with 5 splits provided. The Kids 1K Fun Run is a non-timed event with medals to all finishers.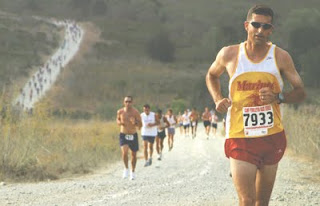 The Heartbreak Ridge Half Marathon is a breathtaking 13.1-mile all gravel off-road course is through the rolling hills of Camp Pendleton in the 43 area. Course is on packed fire roads. The Kids 1K Fun Run is a non-timed event with medals to all finishers.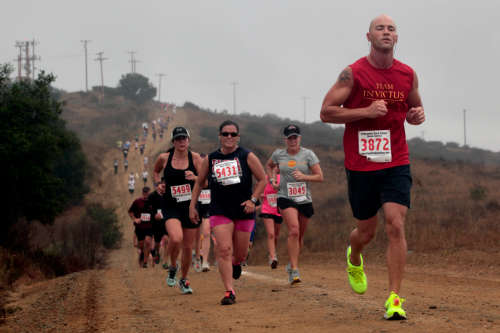 The Buffalo Alley Runs are off-road cross-country runs. The 10K is challenging; over 500 feet of climbing in the 1st mile, to the top of the ridge, then you will follow the ridge on a loop course that takes you past scenic vistas. 5K Run is around Camp Horno, and the Kids 1K Fun Run is a non-timed event with medals to all finishers.
Congratulations on yet another successful event…You are providing the athletic community with a valuable service: professionally-managed, fair, well-run events, with accurate courses and timing – and prompt results.
Bulldog Bike Road Race
"Congrats on another successful Mud Run! This was my second, thanks to all who work so hard to put this event on! It is conducted with great planning and execution. Most of all it is FUN! I'm looking forward to next June for my third race and all the fun associated with it!"
Devil Dog Duathlon
I just want to write to say THANK YOU! That was one of the best races I've ever done — personally too. I enjoyed the new course, the people working the course were great, and it was just a blast….And please tell everyone involved thank you, my friend and I had the best experience in a race ever. It could be that there were enough bathrooms for everyone, it could be the weather was just perfect, but I think it was the people who supported the runners. It was just great. I can't say enough – so I will stop with thank you.
Heartbreak Ridge
"Thank you again for putting on a most fun day of racing. I always look forward to doing this race. The support and professionalism of the marines throughout the race is without comparison. There is nothing but smiles on all members of our team before racing, after racing and in the mud pit. Our all women team consists of all varied ages and occupations, but on that day, we all feel the same. We are toddlers playing in the mud and water and having the time of our life. It's the best playground around for overactive adults!"
— Patty Peck
Multi-year participant